♥ HAVE A CUP OF POSITIVI
TEA

 ♥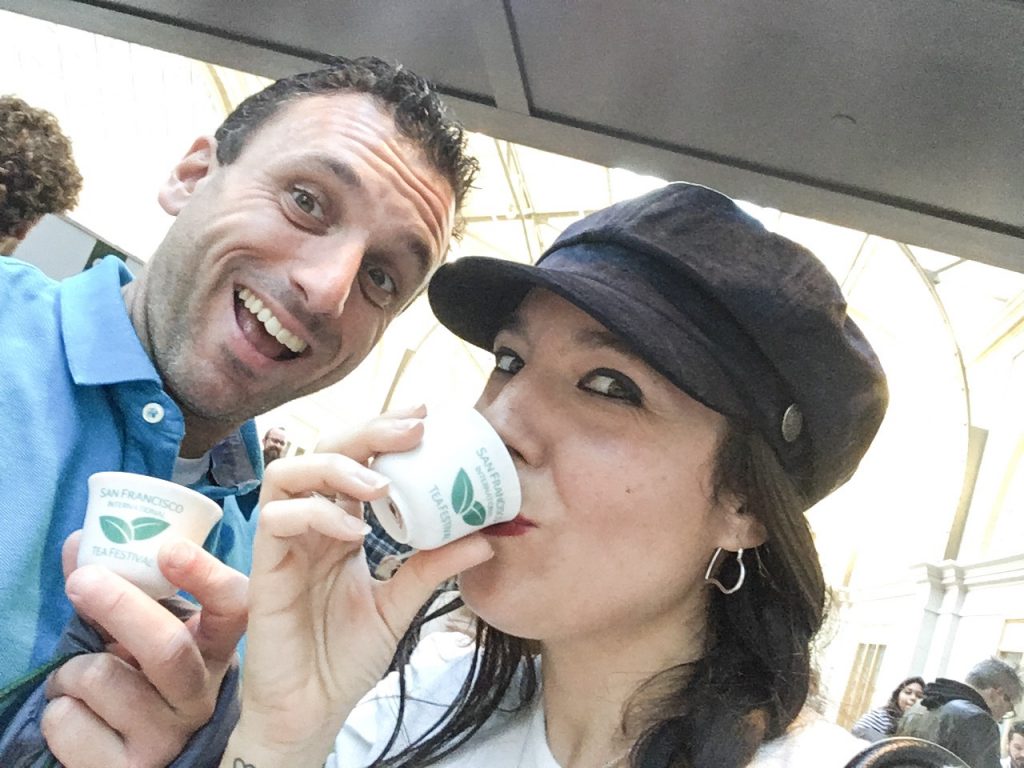 On November 12th, the 6th annual San Franscisco International Tea took place in the city, a real must for every tea lover.
The ticket included the access to hundreds of different types of teas with the chance to endless tastings, seminars and workshops about tea, plus a wonderful swag bag full of goodies and a cute little tasting cup!
There were hundreds of teas, from black to green, simple, flavored, the very famous matcha, English, Chinese, Kombucha, hot, cold and even some super healthy cold brewed teas in sparkling water! Perfect for summer!
I learnt so many new interesting things about this ancient art… do you guys know that tea can actually age like wine????
I didn't have a clue and I had the chance to try this unique tea which aged for 15 years!
Wonderful food too and a wonderful atmosphere…I had so much fun!!!!
What's your favourite kind of tea??? Let me know in the comments!
Had an incredible time and left with a pure tea buzz but felt so spoiled and lucky to have attended this amazing experience….If you love tea, don't miss it next year! 🙂
Thank you San Francisco ♥